"In the house of lovers, the music never stops, the walls are made of songs & the floor dances."

-Rumi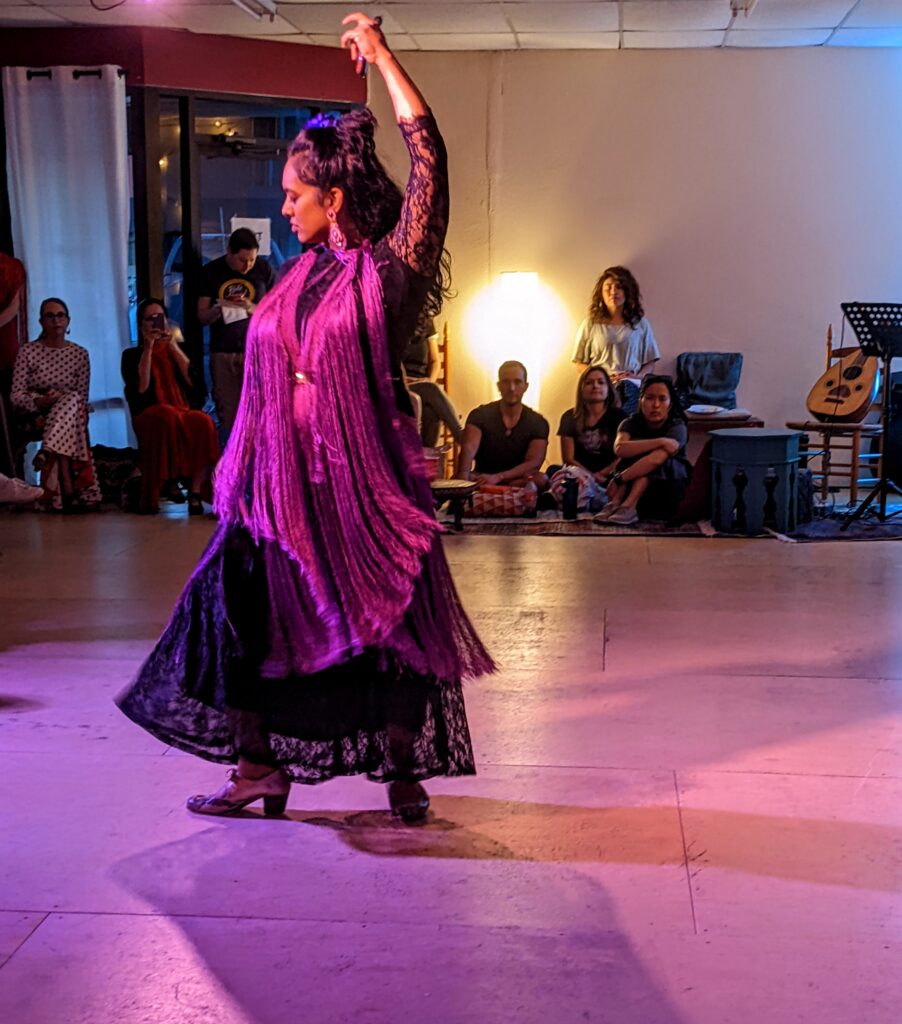 "Ziryab's Lounge" is a community-based, pop-up event featuring all levels of performers and aficionados of global music and dance, primarily focused on arts from the Iberian Peninsula and eastwards, with occasional forays into Latin America and anywhere else we want to explore.

On Sunday, July 10: Ziryab Goes to Mexico! After exploring Spain and eastwards in our last two events, this time Ziryab cruza el charco, heading to Mexico and the Caribbean. We'll start with Danza y Musica Azteca by Eduardo Priego and Gema Gomez, then look at regional sones, Spanish Baroque and Afro Cuban influences, flamenco Fandangos and Guajiras, and top off the evening with either a ranchera sing-along or some salsa, or both, if our musicians are inspired! Featuring Flamencura dancers, and musicians Isai Chacon, Jose Manuel Tejeda, Tony Hampton and more! Bring your instrument just in case a jam breaks out!
Also bring your own beverage and snacks. Doors open at 7pm, music and dance start at 7:30pm.
Ziryab's Lounge is held at Flamencura Music & Dance, 8910 Research Blvd., Suite D3, Austin, TX 78758.
Suggested $10 donation at the door or online helps insure that the music never stops at Flamencura!