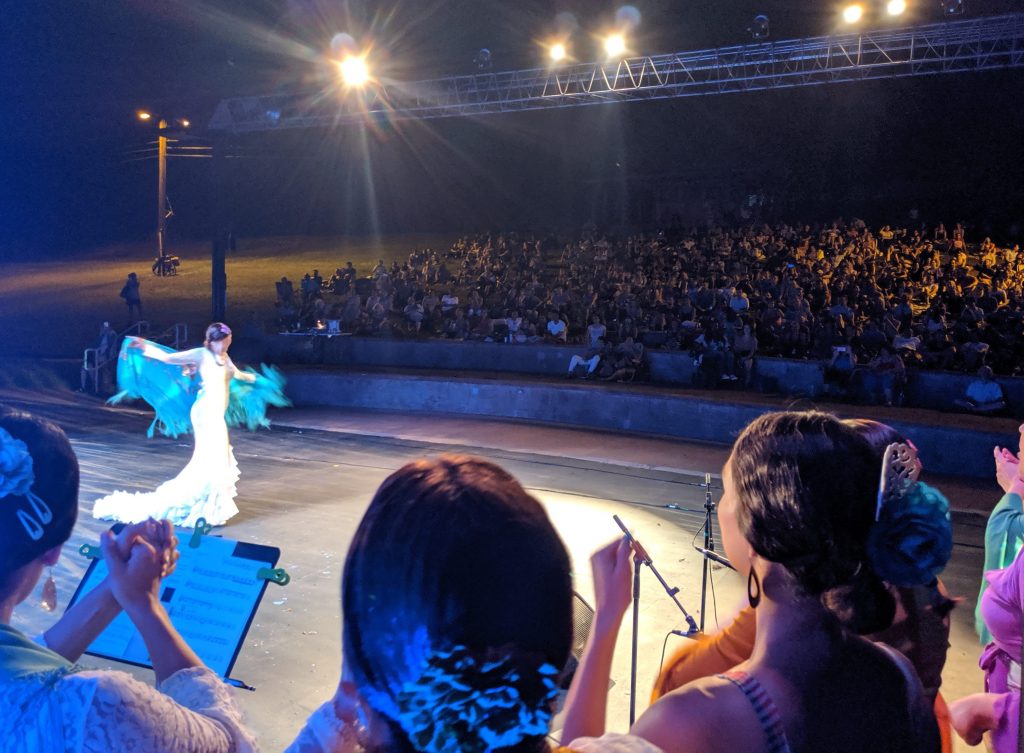 Hi Dancers!
This month I have a whole new collection of Flamenco resources for you to check out, PLUS big news from my dance company, A'lante Flamenco!
A'lante Flamenco at Zilker Park
The past year and a half have been very challenging times for those of us who love to perform, but FINALLY… Isai and I are very excited to be presenting "Flamenco Under the Stars" this September 25-26 at the Zilker Hillside Theater! We'll be joined by the dancers and musicians of A'lante Flamenco, plus a few very special guests–our good friends Alex Ruiz, Oliver Steck, and Gustavo Alonso Lopez.
This is going to be such a fun event, guys, and I'm really looking forward to it. I love dancing outside, in beautiful Zilker Park, with my favorite Austin spot Barton Springs right across the street, and especially this year it's going to feel like a celebration just to be back on stage with my flamenco family. I hope you'll join us for these FREE shows! BTW, we'll be getting the audience involved–RSVP at our website and you'll get access to a dance tutorial that we'll all do together pre-show on the Zilker Hillside, flash-mob style (but socially distanced, of course!). Please let us know you're coming by RSVPing at https://alanteflamenco.com/
Online Resources
If you missed our previous Flamenco Resource Collections, you can access them in our Blog here. These include vocabulary, music and film recommendations, and more!
This month I'm focusing on one of flamenco's greatest and most popular artists of all time, Camaron de la Isla!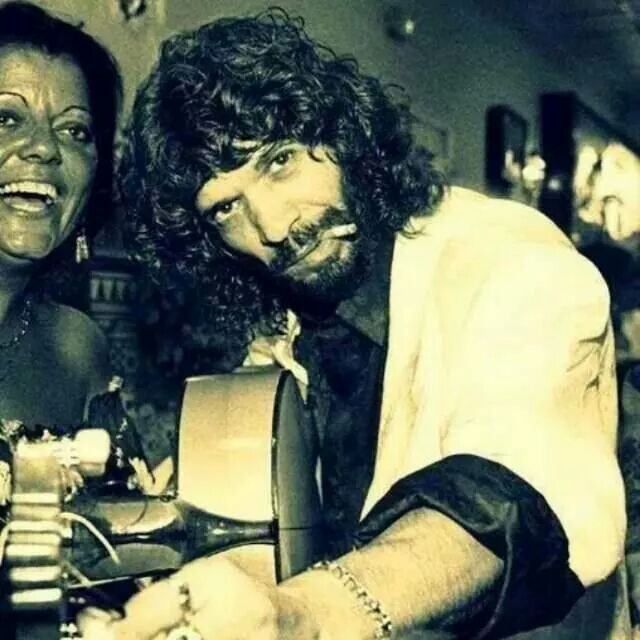 Camaron was one of the first flamenco artists I ever listened to, and his music made me fall in love with the genre. Netflix now has an amazing documentary series all about the life and career of this amazing singer, so be sure to check it out: https://www.netflix.com/title/80233223
There's also a related documentary available on YouTube (I think it's basically a shorter version of the Netflix series): "Camaron, Flamenco y Revolución."
If you're more interested in flamenco dance films, here's another great one to check out: Carlos Saura's "Sevillanas," available on YouTube here. This film is a collection of performances of Sevillanas, the Spanish folk dance that has become a symbol of flamenco and Andalucia (look out for an appearance by Camaron!) I teach Sevillanas to Advanced Beginner level students and above a few times a year, so take notes!
And finally, to listen to some of Camaron's music, I highly recommend this collection available on Netflix: Camaron Integral Or, just search for "Camaron flamenco" on YouTube or Spotify. He may be THE most popular flamenco singer ever, so you're sure to find some of his hits.
FInally, don't forget to review your class videos on flamencura.org! Here's how to do it:
First, remember to create your account at my.flamencura.org to access your class videos. Once you have an account, look for the "Content Library" link to find videos of every class in the current session. Since some of you have a day off from classes this Labor Day weekend, spend some time reviewing!
See you all in the studio (or online!)
Olivia Chacon