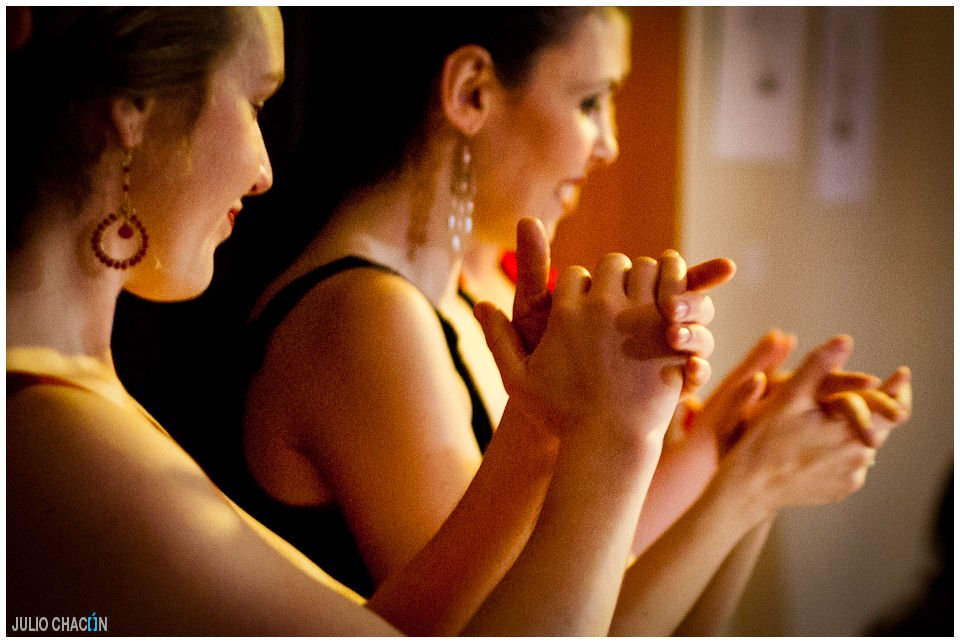 A'lante Flamenco Dance Ensemble is Austin's most exciting new flamenco troupe. Directed and choreographed by Olivia Chacón of Flamencura Dance, this quartet of skilled dancers tears up the floorboards and excites audiences with their own brand of flamenco that is both stylish and fiery! A'lante is accompanied by Austin's best flamenco musicians, directed by Isaí Chacón.
The A'lante dancers are Claire Spera, Stephanie Keeton, Barbara Garza and Kara Leal–all ladies with extensive dance backgrounds and personality to spare. Each brings their own distinctive personality and style to their performance, drawing on their training in disciplines such as ballet, flamenco, modern and latin dance.
A'lante has appeared at local venues such as Copa Bar & Grill, Buenos Aires Cafe Este, and Central Market as well as at festivals, schools and private events. They have also performed at Big Range Austin dance Festival and Dance Umbrella's "10 min Max." A'lante Flamenco Ensemble is available for booking. Please contact Olivia Chacon at info@flamencura.org or call 512-942-7892.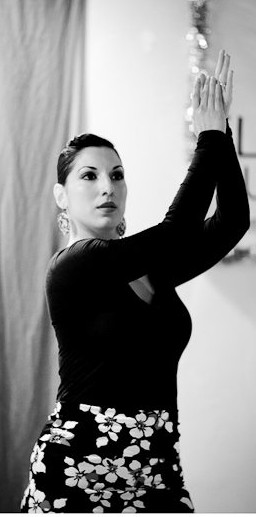 Videos of A'lante Flamenco Dance Ensemble: