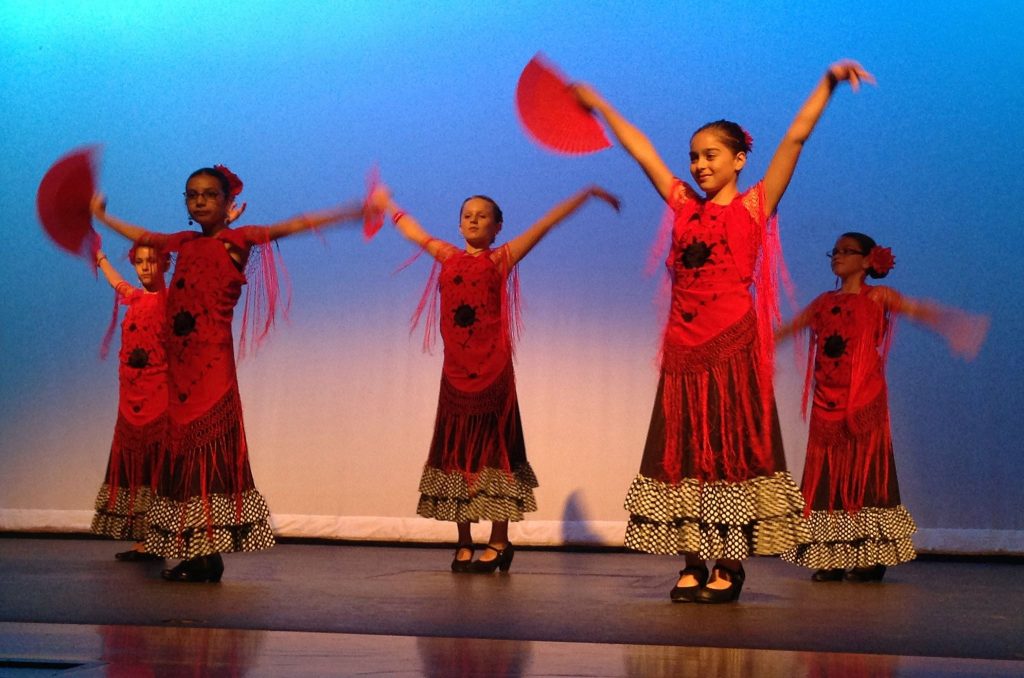 Fall 2020
Kids Flamenco
Our Kids Flamenco (aka Flamenquitas) program is on hiatus for the remainder of 2020, but we plan to be back in 2021! Please contact us using the red "Contact" button at right to receive updates about our upcoming Kids Flamenco classes.
Youth Flamenco
Our Youth Flamenco program is for girls and boys aged 9-13 with previous flamenco experience. Students may choose to attend either online via Zoom or in our spacious studio at 8910 Research Blvd., Suite D3. Masks are required for in-studio classes.
Class time: Wednesdays 5-6pm
Class dates: September 30-December 16, 2020 (**No class on November 25 due to the Thanksgiving holiday)
The full tuition for the 11-class session is $123.