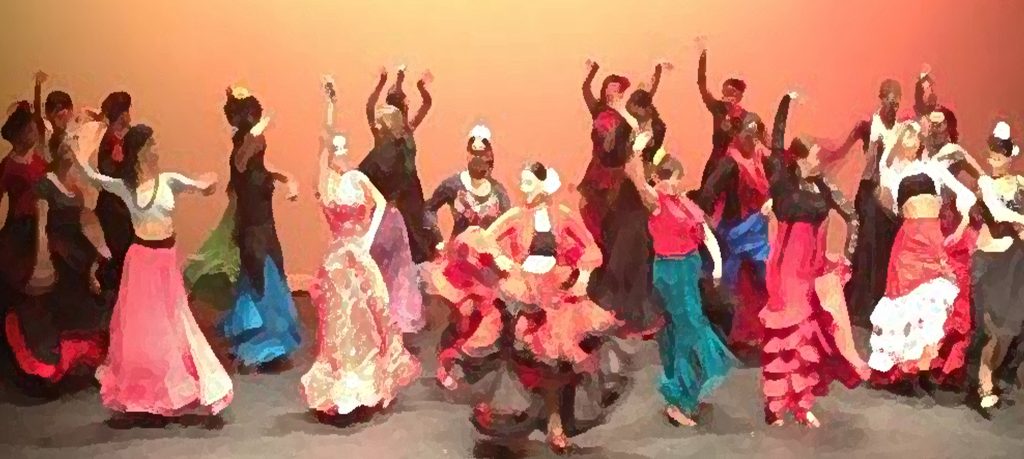 Welcome!
Dancers, this is our new home for all things related to the Advanced Flamenco class! Here you'll find class videos, blogs, playlists, studio practice time scheduling, and more.
As our studio remains closed due to the public health crisis, we appreciate your support and collaboration in keeping our classes going online! For now we are still utilizing our class cards and the honor system: if you use the class videos to practice or learn choreography at home, please mark your card, and go ahead and purchase a new card when your card is filled. That way we can transition right back to regular classes as soon as we can, and hopefully stay on target for our May 16 10th Anniversary Student Showcase!
Note: because of our delay in rolling out the online classes, I am abolishing 30-day deadlines on any classcards purchased prior to March 20. Please email me at info@flamencura.org if you have any questions.
Donations
I have been so amazed by our students' outpouring of support as small businesses struggle to continue offering flamenco during this difficult time. Thank you for your patience and generosity in continuing to dance with us! We also appreciate your donations to Flamencura to assist us as we continue to try to adapt to this unprecedented situation.
Choreography Class Videos
[embedyt] https://www.youtube.com/embed?listType=playlist&list=PLZp4Tu–6cL8yB2wXD9M4_tsYfEOj0pzf&layout=gallery[/embedyt]
Technique Class Videos
[embedyt] https://www.youtube.com/embed?listType=playlist&list=PLZp4Tu–6cL93MhXF_xbtaDwPiZNyh7rb&layout=gallery[/embedyt]