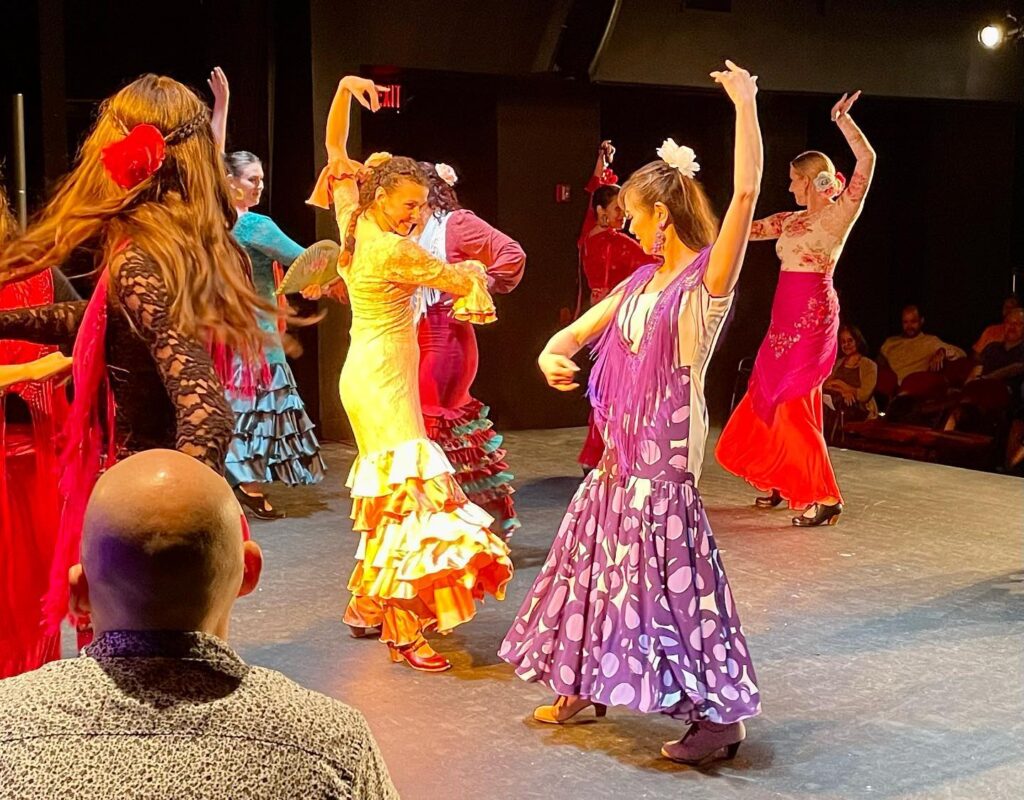 By popular demand, Flamencura presents FIESTA FLAMENCA!
DATE: Sunday, October 2, 7:30-10pm (doors open at 7pm)
Come dance the night away with live music by A'lante Flamenco! Sevillanas, Bulerias, and Rumbas–put your flamenco skills to use at this fun, first-ever event at Flamencura!
We've invited all the musicians of A'lante Flamenco to come play the night away so we can dance Sevillanas, improvise a pataita por bulerias, try out some rumba steps, and even check out a couple of performances by upper level Flamencura dancers. This will be a true Fiesta Flamenca, Spanish-style event–wear shoes you can dance in, BYOB, or try my sangria while it lasts! Bring snacks to share if you feel compelled.